1 lb. Frisbee Burger
A Despo creation, and the biggest burger in Missoula! 1 lb of burger resting on a 9 inch bun, served on a Desperado Frisbee for you to keep! Comes with choice of cheese and condiments.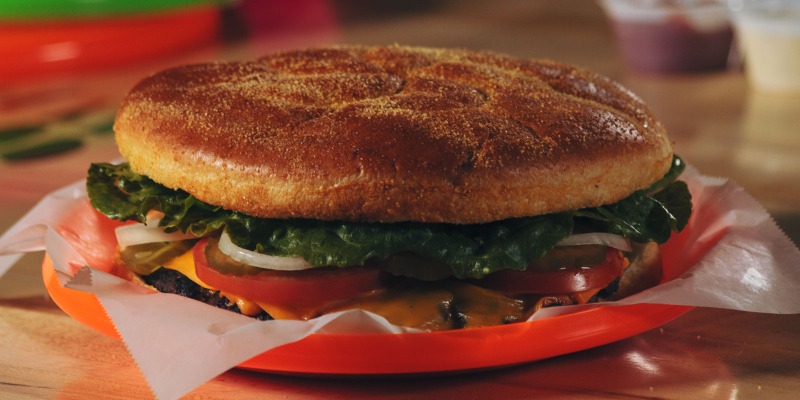 click to enlarge
Order online for takeout: 1 lb. Frisbee Burger from Desperado Sports Tavern. Serving the best Wings, Sports Bar in Missoula, MT.